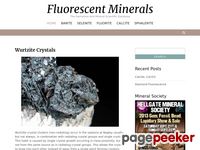 Charles B. Ward Fluorescent Minerals
One of the world's leading supplier of fine quality Fluorescent Minerals. Everything from beginner level up to the most superb museum quality pieces.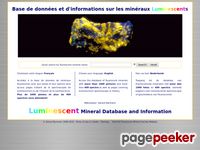 Database of all fluorescent (luminescent) minerals
Searchable database of all fluorescent (luminescent) minerals with spectrographic data and activators in english, french and dutch. You can search by name, color, spectra... 890 minerals and varuieties are repertoried.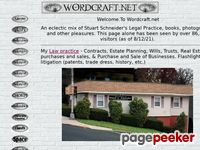 Fluorescent Mineral Museum at Wordcraft
Nine pages of incredible fluorescent minerals (some for sale, updated 1/15/04) from New Jersey, other states, & the World.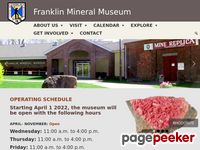 Franklin Mineral Museum
Official Website of the Franklin Mineral Museum: featuring amazing exhibits of the minerals of Franklin and Sterling Hill, New Jersey, as well as providing visitors on-site collecting.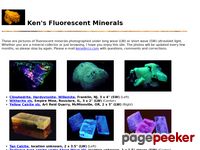 Ken's Fluorescent Minerals
These are pictures of fluorescent minerals photographed under long wave (LW) or short wave (SW) ultraviolet light. Whether you are a mineral collector or just browsing, I hope you enjoy this site.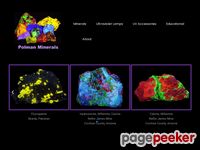 Polman Minerals Fine Fluorescent Minerals Specimens
Polman Minerals has one of the largest selections of fluorescent minerals in the world. We are authorized dealers for ultraviolet lamps manufactured by UV Systems, UVP and Ultra-Lum.