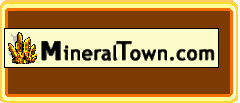 Museums. Minerals websites directory
Rocks, minerals and fossil web directory

A. E. SEAMAN MINERAL MUSEUM
The mission of the A. E. Seaman Mineral Museum is to acquire, conserve, exhibit, enhance and interpret its collection of minerals and related historical and geologic objects of Michigan, North America and the world.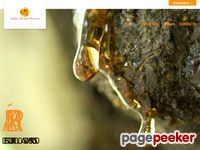 Amber World Museun - Santo Domingo - Dominican Republic
In this Museum you will find the historical and scientific data on the time of the creation of amber,the animals and vegetables of that era that were fossilized in the amber,and everything concerning the formation and the characteristics of this gem.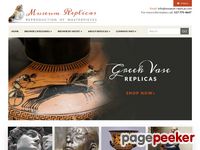 Artwork replicas | Oil painting reproductions
Museum Replicas offers Replica Art, Replica Paintings, Replica Statues, Replica Scultpures, and other Museum Replicas. We carry Ancient Greek statues, Marble sculptures, bronze statues, and other Fine art replicas.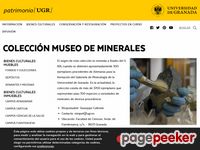 Colección Museo de Minerales - Universidad de Granada
El origen de esta colección se remonta a finales del S. XIX, cuando se obtienen aproximadamente 300 ejemplares procedentes de Alemania para la formación del Gabinete de Mineralogía de la Universidad de Granada.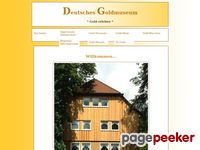 Deutsches Goldmuseum
Deutschen Goldmuseum, dem ersten und einzigen Museum dieser Art in Deutschland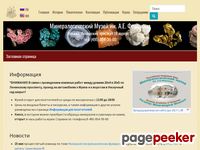 Fersman Mineralogical Museum - Russian Academy of Sciences - Moscow
Museum world wide collections include more then 135000 items.Among them natural crystals, geodes, druzes and other kinds of mineral treasures, Articles made of stones by jewelers 18 - 20 centuries, Gemstones, Meteorites, and much more.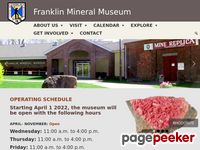 Franklin Mineral Museum
Official Website of the Franklin Mineral Museum: featuring amazing exhibits of the minerals of Franklin and Sterling Hill, New Jersey, as well as providing visitors on-site collecting.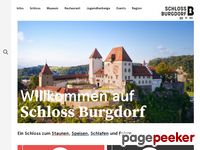 Helvetisches Goldmuseum im Schloss Burgdorf
Im Schloss Burgdorf gibt es ab Juni 2000 ein Helvetisches Goldmuseum. Werner Lüthi hat die Geschichte der Goldsuche in der Schweiz anhand von Bildern, Texten und Ausstellungsobjekten nachgezeichnet. Jährliche Sonderausstellungen.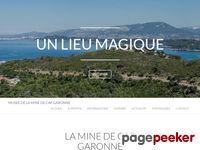 Le Musée de la Mine de Cap Garonne
Le seul musée français du cuivre et des microminéraux On y découvre de quelle façon l'homme a utilisé le cuivre au fil des temps, la place que le cuivre a tenu dans notre vie quotidienne, comment cette place s'est modifiée avec les mutations ...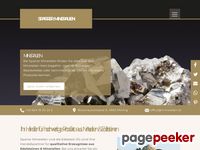 Mineralien Sparrer Mining
Auf unseren Webseiten haben Sie die Möglichkeit sich über unser reichhaltiges und preiswertes Angebot in den Bereichen Mineralien, Schmuck und Esoterik als Groß- und Einzelhandelskunde zu informieren.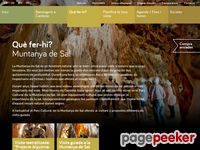 Muntanya de Sal
La Muntanya de Sal és un fenomen natural únic al món i encara avui creix a mesura que la pluja l'erosiona. Els seus 120 metres so´n només la punta d'un enorme diapir de prop de dos quilòmetres de profunditat.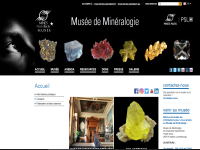 Musée de Minéralogie
Depuis plus de 200 ans, préservées dans l´écrin de l'hôtel de Vendôme, les collections minéralogiques de MINES ParisTech comptent parmi les plus complètes et spectaculaires du monde.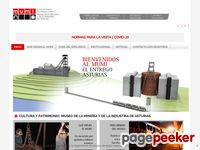 Museo de la Minería y de la Industria de Asturias
Museo de la Minería y de la Industria de Asturias - Mina San Vicente: el Museo de la Minería y de la Industria se encuentra en la localidad de El Entrego en San Martín del Rey Aurelio, uno de los concejos asturianos de mayor tradición minera.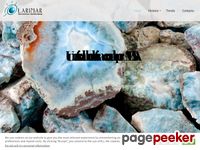 Museo Larimar
Es este museo del Larimar mostramos los datos y explicaciones cientificas conocidas sobre el larimar o pectolita azul, y del único yacimiento conocido en el mundo situado por azar en la República Dominicana.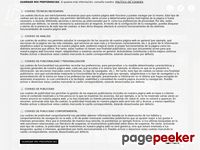 Museo minero de Escucha
El museo minero de Escucha (Teruel) es un proyecto que va más allá de dar a conocer el interior de una mina. Aquí pretende reflejarse como era la vida de los mineros, el esfuerzo de un trabajo duro en unas condiciones extremas...

1 2