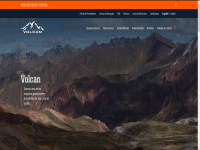 VOLCAN Compañía Minera S.A.A.
Volcan Compañia Minera S.A.A. is a company constituted by Peruvian capital that develops its mining operations in the following Production Units: Carahuacra, Ticlio, San Cristobal, Andaychagua, Mahr Tunel and Cerro de Pasco...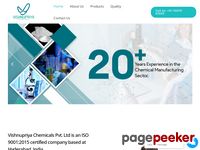 Vishnu Priya Chemicals
Vishnu Priya Chemicals, Hyderabad, India is, ISO certified manufacturer of high purity chemicals like Zinc Chloride, Zinc Dust, Manganese Dioxide, Magnesium Chloride, Ammonium Acetate and many more.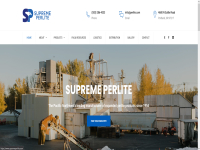 Supreme Perlite Company
Supreme Perlite Company is a family owned miner, miller and general expander of Perlite products for use in horticulture, construction and industry.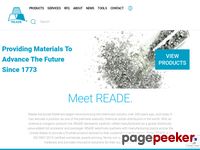 Reade Advanced Materials
READE is a manufacturer, global distributor & custom processor of specialty chemical solids (mineral, chemical, metal, ceramic, composite, oxide, boride, nitride, abrasive, nano particle, nanotube, magnetic, conductive, powder, granule ...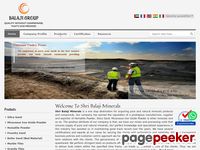 Pure Natural Minerals
Shri Balaji Minerals is one shop from where you can browse wide gamout of Mineral Compounds, Boiler Sand, Industrial Minerals, Iron Oxide, Glass Sand, Quartz Sand, Limestone, Feldspar Minerals, Foundry Sand,Boiler Sand etc.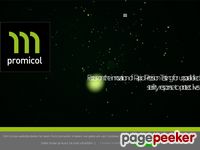 Promicol - Productos Minerales Colombianos
"Promicol" fundada en 1968 se especializa en mineria, trituración y pulverización de minerales no-metálicos / " Promicol" is a Colombian company founded in 1968 especialized in mining, grinding and pulverization of non-metálic minerals.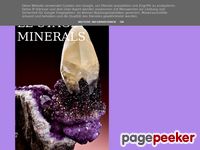 Le Stage Minerals
We are one of the greatest extractor of Agates and the greatest one of Amethysts in Uruguay. We extract at the moment about 40% of the stone production of amethysts in Artigas and are also extractors of agates.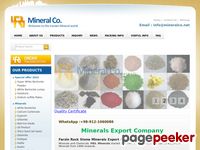 Iran Minerals Company
You are welcome to the Iranian Mineral world. Find Gilsonites Dolomite, Bentonite, Feldspar, Kaolin, Silica, Silica Sand and many more mineral factories, quarries, shipping lines make your mineral order inspected in Iran.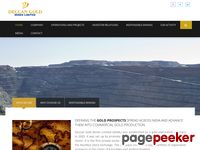 Deccan Gold Mines - Gold exploration and mining in India
Deccan Gold Mines Ltd. is India's only private gold exploration and mining company. The company conducts its exploration activities in Karnataka and Andhra Pradesh in South India.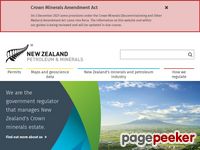 Crown Minerals
Crown Minerals, Ministry of Economic Development, is the New Zealand government agency that manages the New Zealand state-owned oil, gas, mineral and coal resources, known as the Crown mineral estate. It issues prospecting, exploration and mining...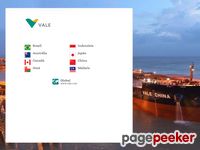 Companhia Vale do Rio Doce
A Companhia Vale do Rio Doce (CVRD) é uma das maiores empresas de produção e exportação de minério de ferro in natura e pelotas de minério de ferro em âmbito mundial...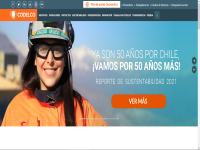 CODELCO
Codelco es el primer productor de cobre del mundo y una de las empresas más rentables de la industria. Su principal producto comercial es el cátodo de cobre grado A. La empresa es propiedad del Estado de Chile.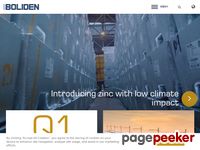 Boliden Limited
Boliden is an international mining and metal company that mines and smelts copper, zinc, lead, gold and silver. Other significant areas of Boliden's activities are exploration, technology sales, and the manufacture of copper and brass products.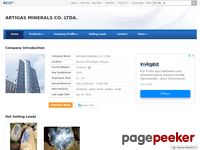 ARTIGAS MINERALS CO. LTDA.
One of the leading exporting company in Uruguay, dealing in minerals. Now, we can supply different minerals from our country. We dedicated to the extraction of Agates, Carnelian, Citrine and Amethyst in the city of Artigas, Uruguay, South America.