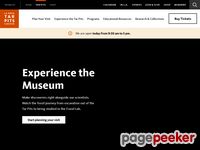 The Page Museum of the La Brea Tar Pits - Fossils of Rancho La Brea
In the heart of Los Angeles lies one of the world's richest Ice Age fossil sites. Countless plants and animals were trapped in deposits of natural asphalt and preserved as fossils. A picture of what life was like between 10,000 and 40,000 years ago.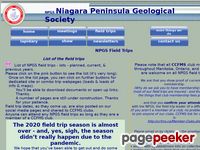 The Niagara Peninsula Geological Society: Field Trip Reports
Field trip reports contain an account of a field trip by various members of the NPGS. Some of the more recent reports contain pictures.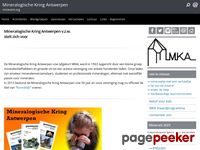 Mineralogy Club of Antwerp, Belgium
The Mineralogy Club of Antwerp, 'Mineralogische Kring Antwerpen', was found in 1963 by a small group of mineralogy enthousiasts and has since grown to an active club with over 400 members.