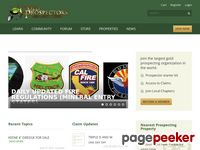 Gold Prospectors Association
The Gold Prospectors Association (GPAA) was founded in 1968 to preserve and promote the great heritage of the North American Prospector.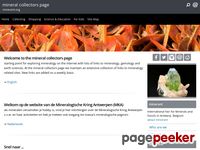 Mineral Collectors Page: Mineralogy Club of Antwerp, Belgium
Welcome to the Mineral Collectors Page! This is the home-page of the Mineralogy Club of Antwerp, Belgium. We bring information relevant to mineral collectors, with lots of links to other mineralogy or earth science related sites.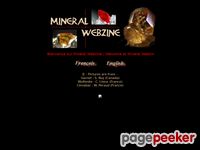 Mineral Webzine : non-commercial magazine for rockhounds
As always, you will find new articles, those of the old numbers, many pictures, books, software, news of the world of minerals, a forum to let your messages. NEW: a chat room to dialogue with other collectors.